Central Indiana Women's Business Center

The mission of the Central Indiana Women's Business Center (CIWBC) is to be a hub connecting women business owners to resources and each other facilitating their self-discovery and personal development; and providing a support process to nurture and advocate for the development of their business.
What is the CIWBC?
The Central Indiana Women's Business Center (CIWBC) is a cooperative program in partnership with the U.S. Small Business Administration designed to promote the creation and growth of businesses by women entrepreneurs by empowering them towards successful entrepreneurship and economic self-sufficiency.
We deliver:
Business services
Access to capital
Access to education
Access to resources
Access to business networks
Our Services:
Coaching: Clients may access business coaches for free, one-on-one counseling sessions designed to advance their specific business venture.
Training: Hands-on workshops are facilitated by community volunteers considered experts in their field. Workshops are designed to provide entrepreneurs at any stage of their business the training and expertise needed to start, launch or grow their business.
Resources: CIWBC connects potential and current business owners with financial resources through its micro-loan program and social resources through it workshops and various networking events.
Business Work Stations: CIWBC offers work stations for client use including access to the internet and business planning software.
Our Team
Jacqueline Troy, Program Director
Jeannie Hurley, Operations Coordinator
Location & Hours:
The CIWBC is open during normal business hours from 8:00 a.m. to 5:00 p.m., Monday through Friday.
To accommodate our clients, events may be scheduled during evening or weekend hours. Contact the CIWBC office for additional information or to schedule a one-on-one coaching appointment.
Jacqueline Troy, Program Director Central Indiana Women's Business Center
• Office: 111 Monument Circle, Suite 1950
• Phone: (317) 464-2258
• E-Mail: Click here to send email
The CIWBC serves clients in Marion, Hamilton, Hancock, Hendricks, Johnson, Brown, Putnam, Boone and Shelby counties.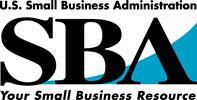 Funded in part through a Cooperative Agreement with the U.S. Small Business Administration. All opinions, conclusions, and/or recommendations expressed herein are those of the author(s) and do not necessarily reflect the views of the SBA.